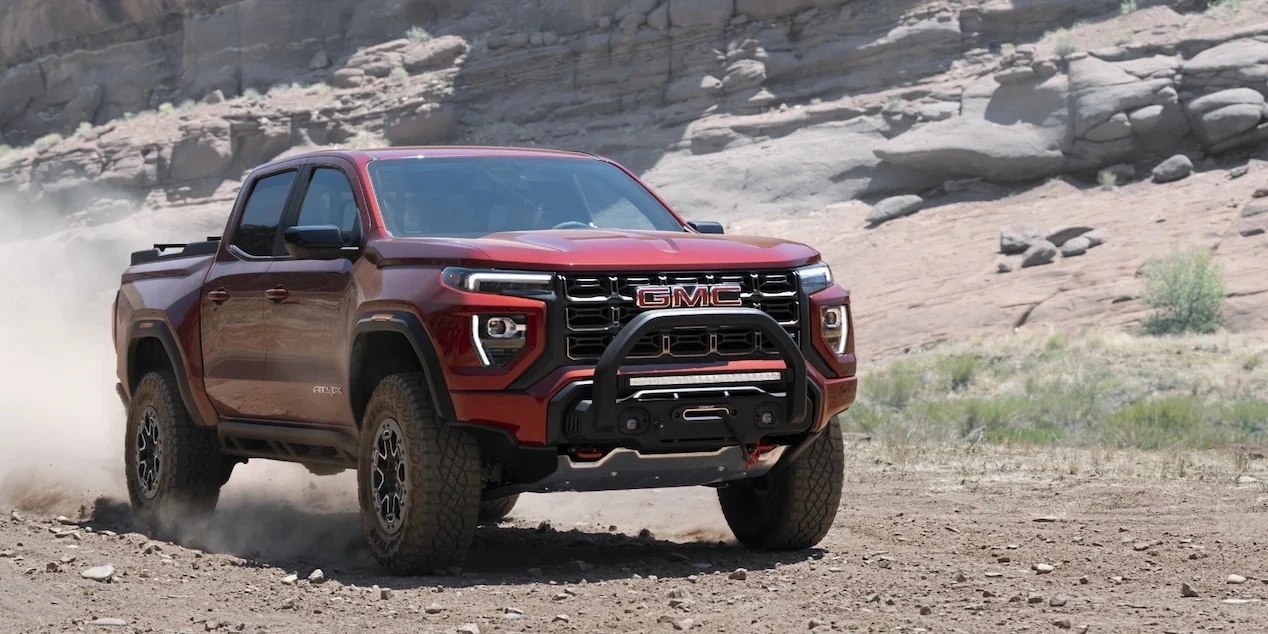 GMC CANYON AT4X VS. TOYOTA TACOMA TRD PRO
Who doesn't love competitions and comparisons? It's one of the most common things discussed in modern media. We compare Michael Jordan and LeBron James, iPhone vs. Android, Xbox vs. Playstation, etc. all the time. So why wouldn't we want to compare makes and models of new vehicles? That is what we aim to do with the 2023 GMC Canyon AT4X and the 2023 Toyota Tacoma TRD Pro.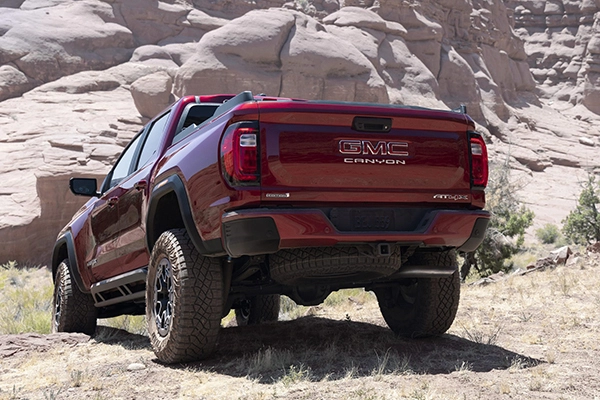 Price
Toyota is starting the MSRP for the '23 Tacoma TRD Pro at just under $47,000. Although $56,000 is the MSRP for the '23 GMC Canyon AT4X, buyers will most certainly see that they will get what they paid for.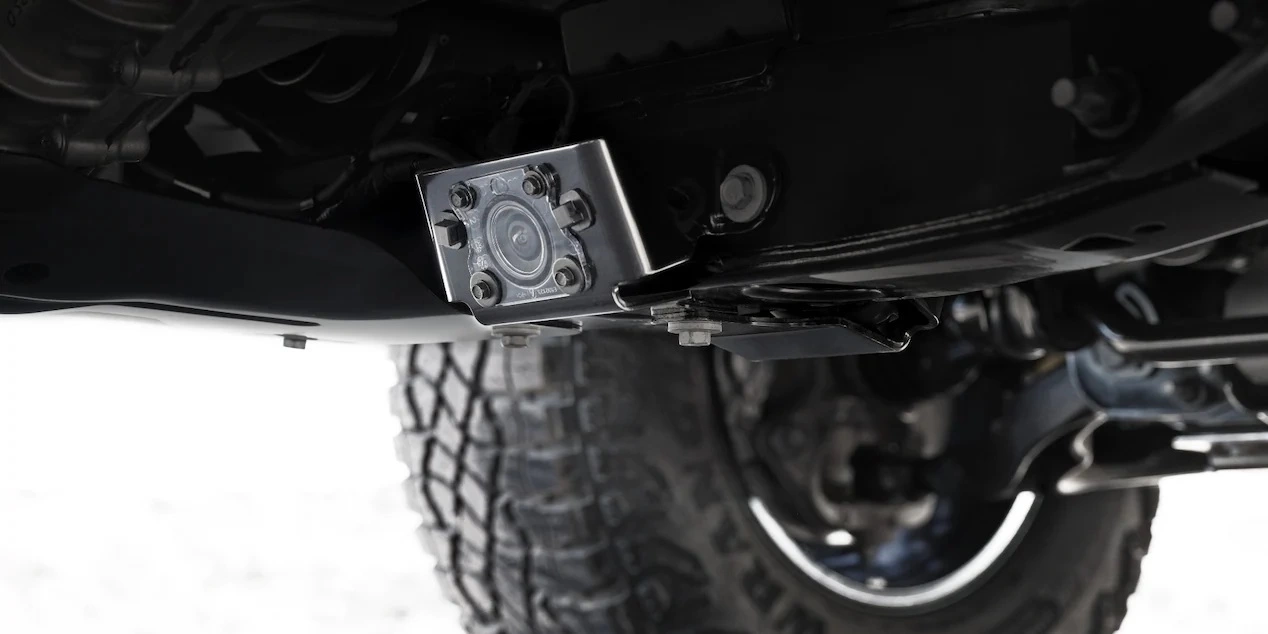 PERFORMANCE & FEATURES
GMC highlights several features on their Tacoma webpage that their truck offers and are not available or less appealing on the Tacoma TRD Pro. Here are some exclusive features on the AT4X:
First-in-class 6.3" head-up display
Standard rocker protection
Available front and rear underbody cameras
OTHER FEATURES THAT THE AT4X AND TRD PRO SHARE, BUT DON'T QUITE MATCH UP ARE:
Class-leading 11.3" diagonal center touchscreen (8.0" screen in Tacoma)
Class-leading 11.0" diagonal driver information center (4.2" in Tacoma)
GM-estimated 310 hp/430 lb-ft of Torque (278 hp/265 lb-ft of Torque)
Front/Rear E-lockers (Rear only in Tacoma)
66.3" front/rear track width (64/64.2" front/rear in Tacoma)
Like we said, AT4X buyers are paying more for a good reason. GMC offers a much more luxurious interior that you just don't typically see in an off road truck, specifically with the infotainment screens and head-up display. Also, the GMC's underbody cameras make for a much more enjoyable and convenient off-road experience. It's worth mentioning that these cameras have washing functions to keep them clean at all year round!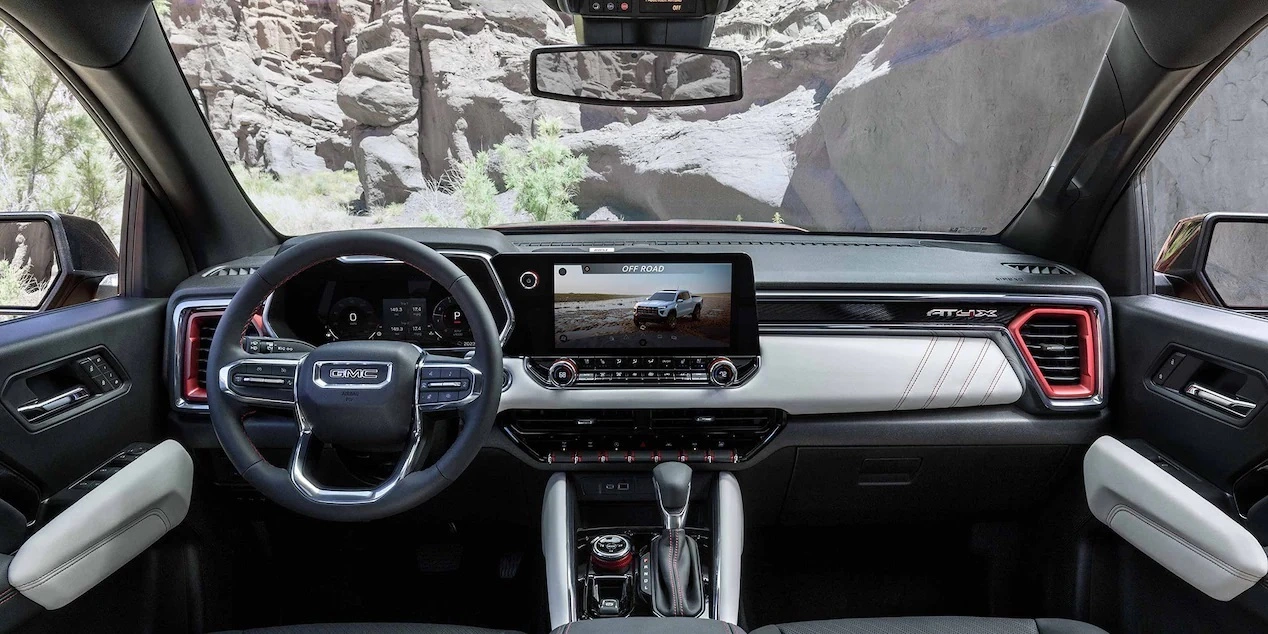 GO BIG OR GO HOME
If you're ready to invest in the best off-road experience possible, then we highly recommend choosing the Canyon AT4X over the Tacoma TRD Pro. Just remember that while these features and descriptions sound intriguing, the finished product hasn't even hit our dealership lots yet! Imagine what we'll have to say when they arrive! Plus, if you're serious about buying either of these vehicles, make sure you visit your nearest Kunes Auto Group dealership or visit shopkunes.com to check our selections! We offer a FREE No Fear Warranty on all new vehicles. Stay tuned for our official review of the 2023 GMC Canyon AT4X.
*Policy on Hand Control Driving Devices: *To accommodate our customers, we will install portable hand control units that the customer provides to us in order to test drive a vehicle so long as the device can be installed and removed without physical modification or alteration to the vehicle. If the customer does not have a portable vehicle hand control unit, we will provide one. For the safety of our customers and employees, these hand control units are installed at our service department.
Appointments for a vehicle test drive using a hand control device are strongly recommended for daytime hours to ensure that a licensed technician is available to install the hand control system and test the safety of the unit before the customer test drives the vehicle. If you have any questions regarding this policy, please contact the General Manager of the dealership.